Roll out and up Scale
The Plant for Peace network in Afghanistan is second to none. Having this network is paramount to implementing a cohesive roll out and upscale of the Plant for Peace strategy. The Project Management Unit (PMU) in Kabul will administer all components of the strategy to the farming community of Afghanistan via the 34 Provincial Hubs. The Provincial Hubs will administer their respective districts through the District Horticulture Centres enabling large scale farmers produce to be exported via the 5 International Distribution Centres. This cohesive structure is a standard modern day supply chain / value chain management structure of the international food industry.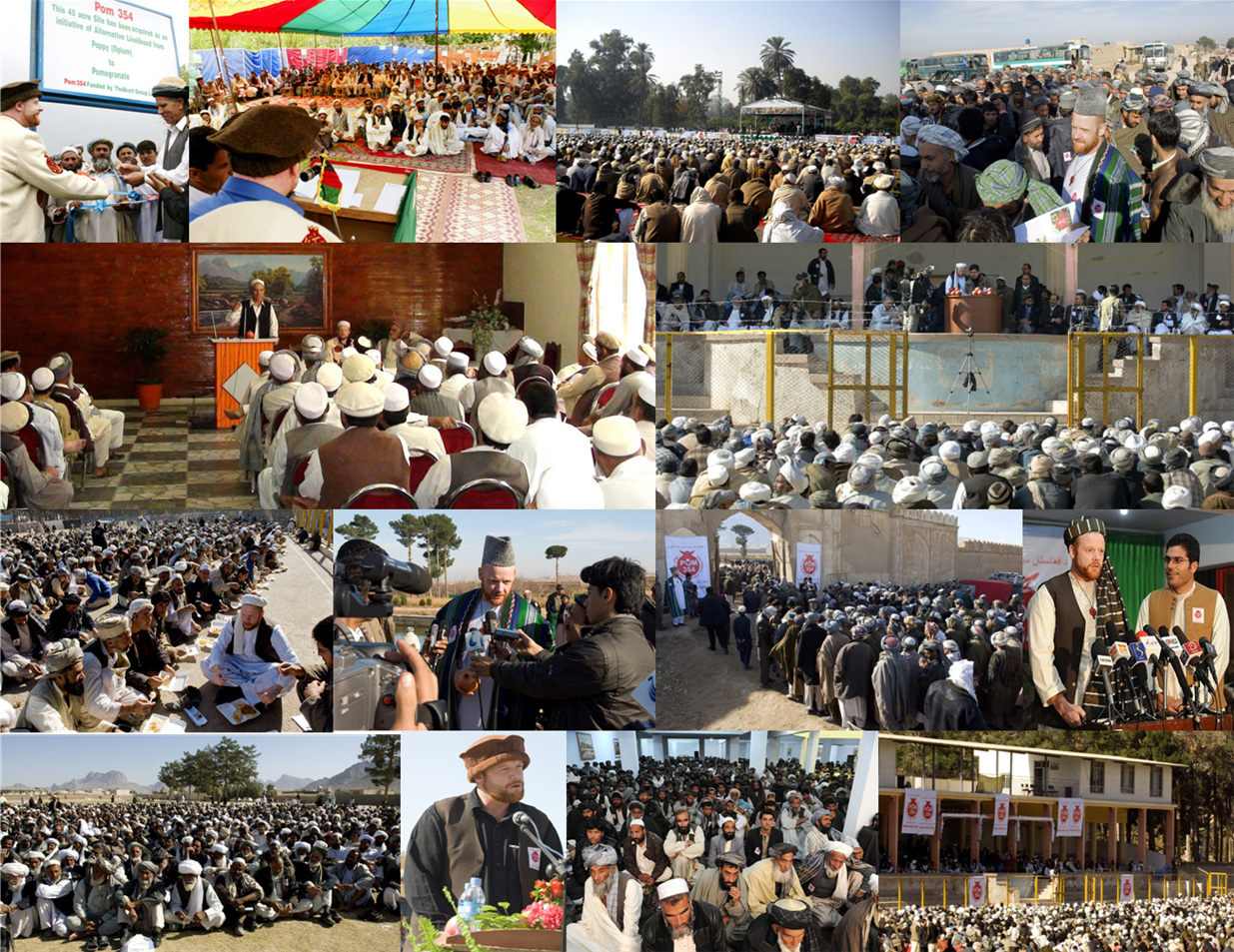 Over an initial 5 months, data gathering throughout the districts will confirm the number of farmer members of the Plant for Peace strategy, how many dependants they are responsible for, size of their land, is it owned or tenanted, which crops are grown, what yields are achieved, degraded arable land available, literacy rates, power and water sources and the reliability etc. This centralised database at the PMU will determine size and number of DHC's required in each district, current crops and amounts available, number of farmer inputs required and will incorporate the supply chain software to manage farmer produce from the districts to the international market via the PH storage and IDC's. Construction of the PH's will be completed in 2.25 years, the DHC's in 3 years and IDC's in 5 years. Sustainability of the strategy is after 8 years.